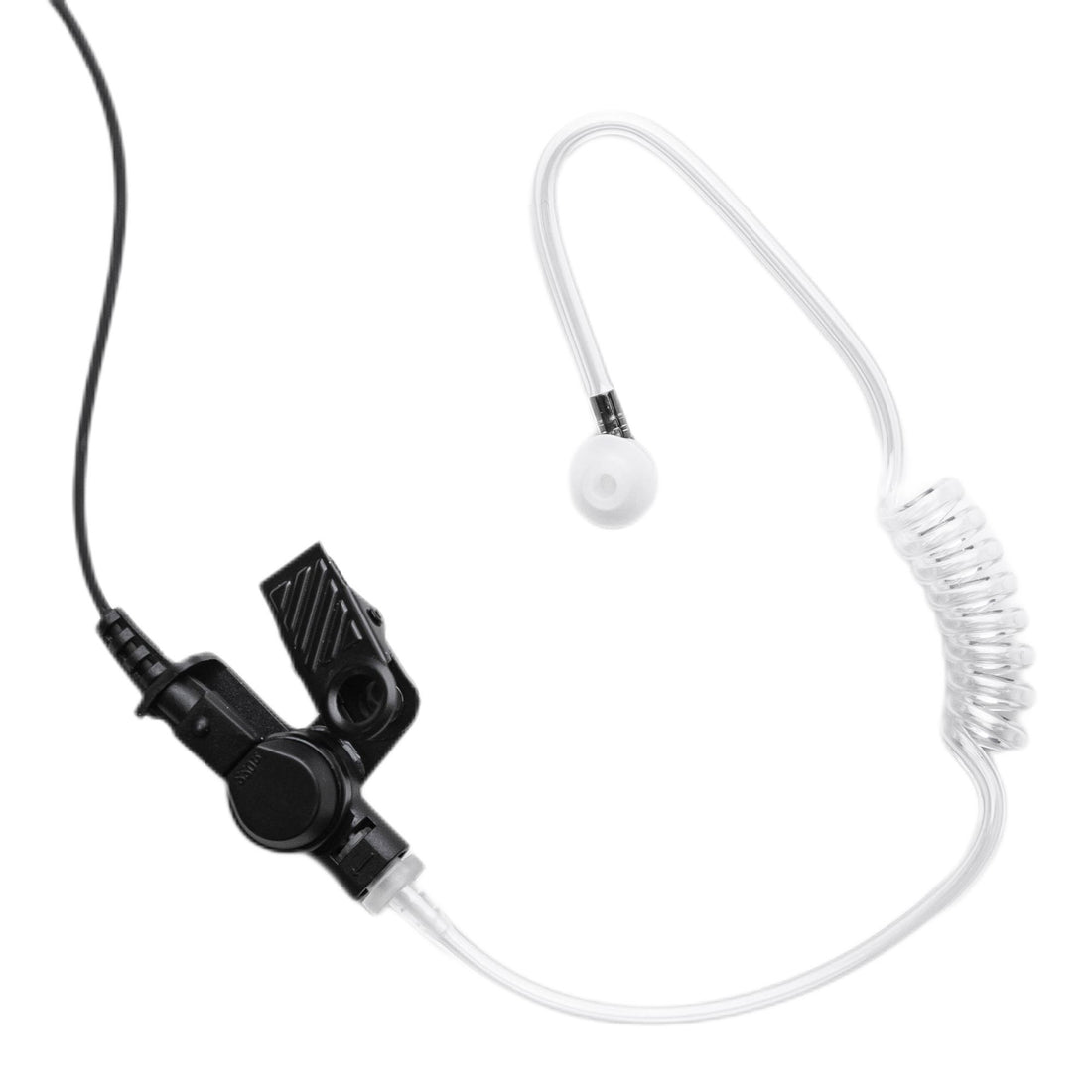 Hollyland Air Duct Earphone for Solidcom M1 Full-Duplex Intercom
Earphone Hidden: Transparent Sound Tube Headphones Can Be Invisible By Switching To The Similar With The Surrounding Environment.
Air Duct Headphone: Ideal for Use in Backstage Live Streaming, Scheduling, Field Control, Security, Surveillance, and Noisy Environments.
Earphone Anti-Noise: The Earplugs Can Firmly Fit Your Ear, And Can Transmit Clear Sound Through The Air Sound Tube Even In Noisy Places.
Keep communication discreet at live concerts, theater shows, and corporate events with the Hollyland Air Duct Earphone for Solidcom M1 wireless intercom systems. The transparent acoustic tube design provides on-ear monitoring that blends seamlessly into the surrounding environment.

Ideal for stage managers, camera operators, and backstage crew, the lightweight earpiece features an over-ear hook for secure fitment. Noise isolation blocks out ambient sound for clear audio monitoring. The acoustic tube routes audio directly into the ear canal even in noisy conditions.

Built to connect with the M1 beltpack's 3.5mm jack, the earphone's smart minimalist style keeps communication subtle. The acoustic tube can be positioned to make the earpiece virtually invisible.

Streamline your production communications with the Hollyland Air Duct Earphone and keep talkback under the radar. Hear show directives and cues discreetly without noisy headsets drawing attention.