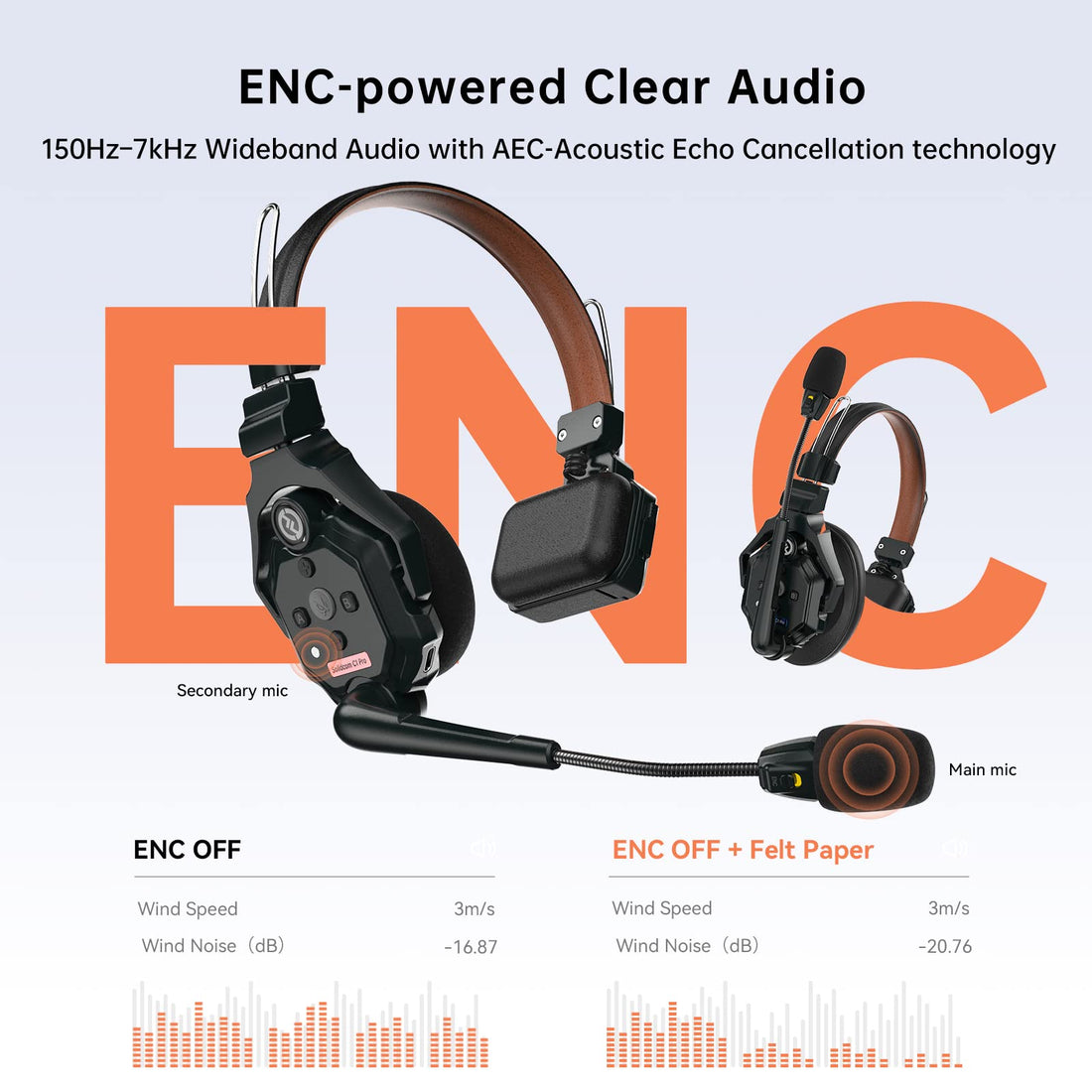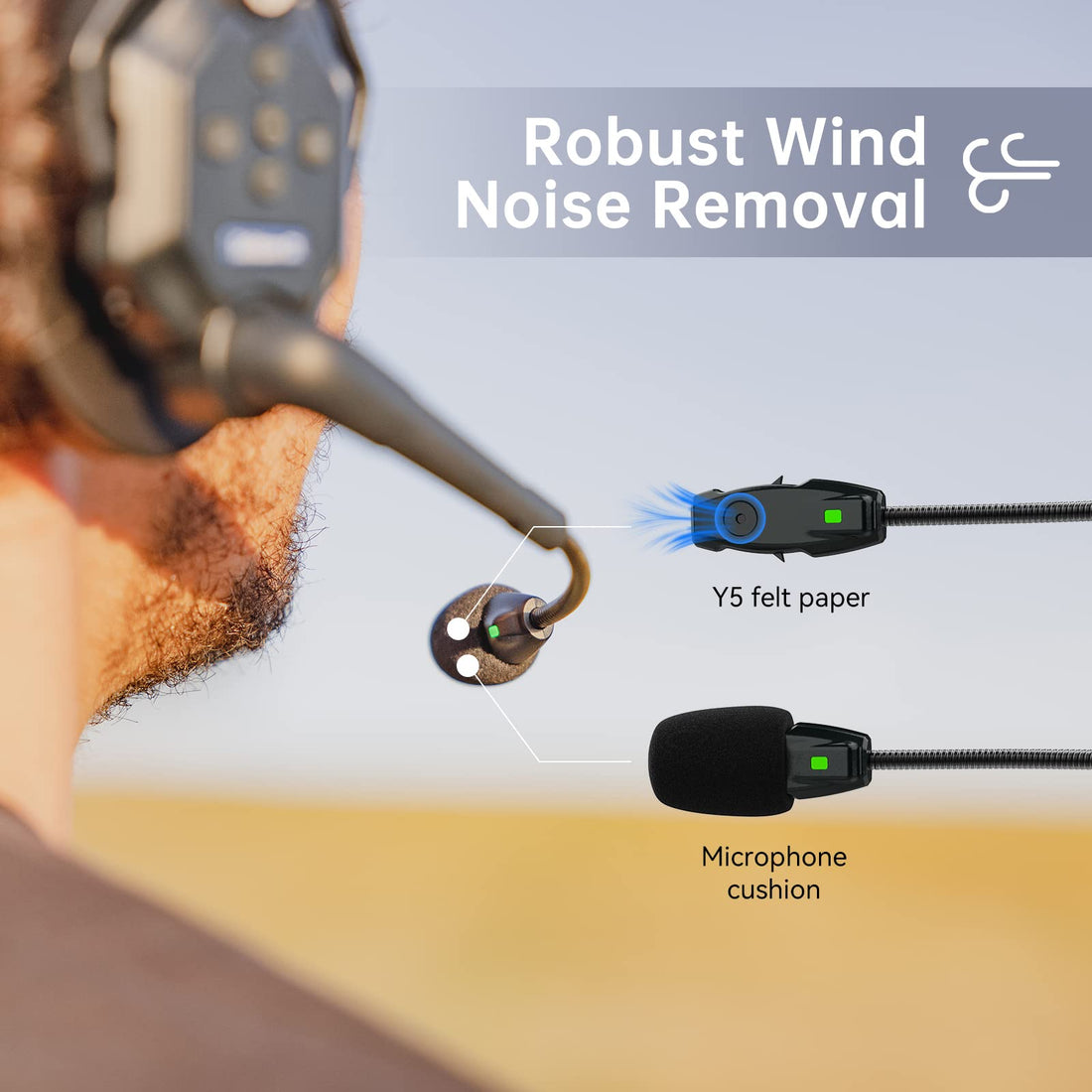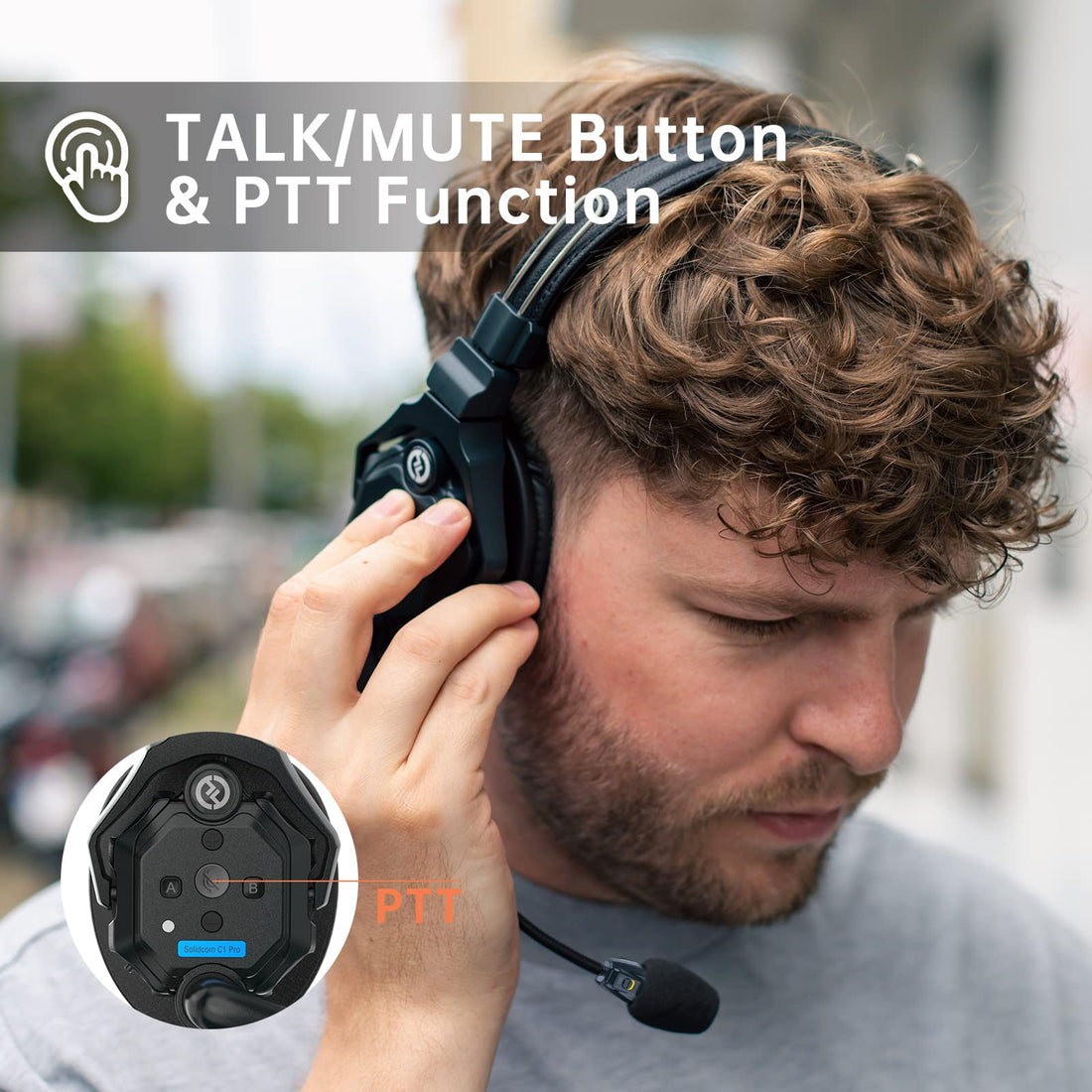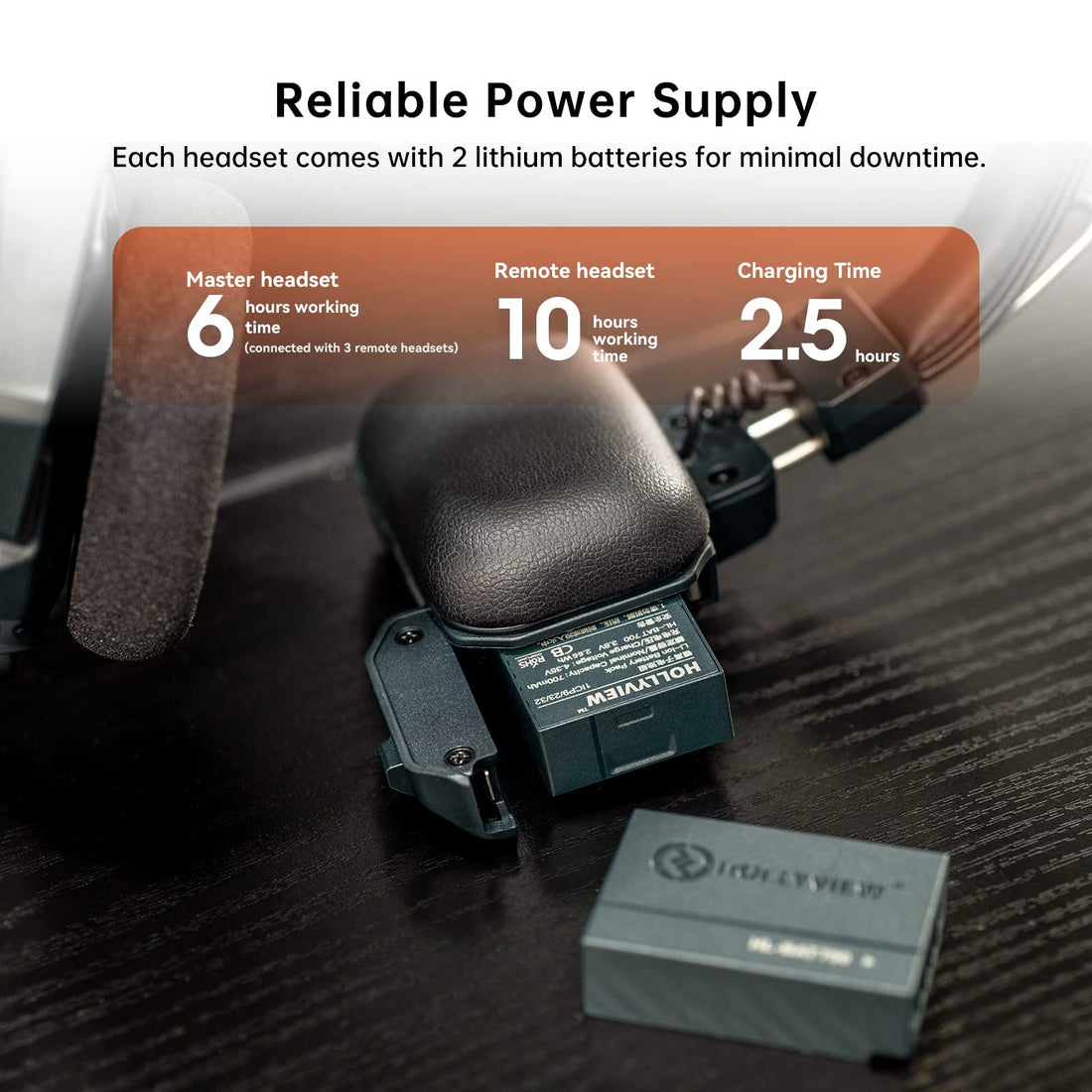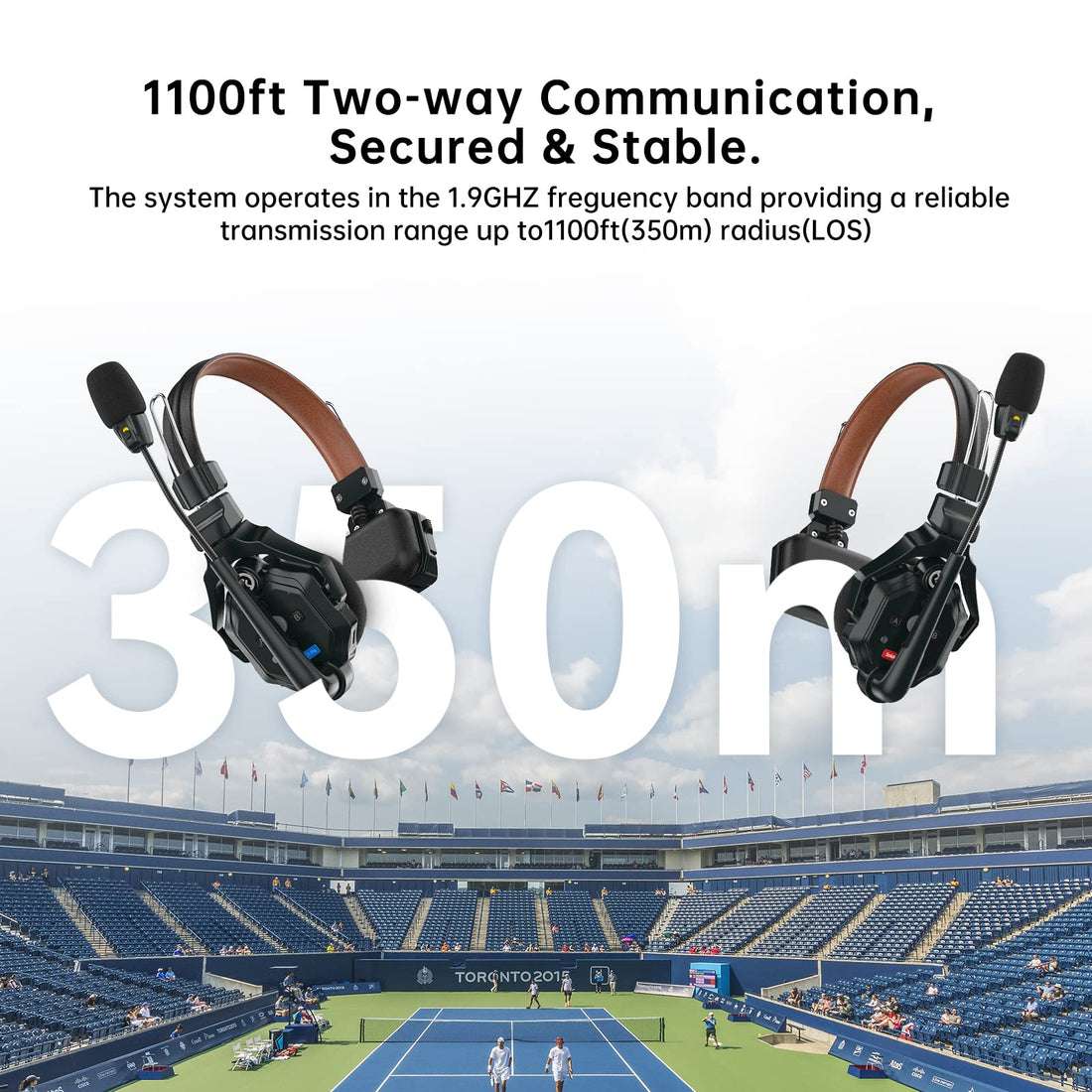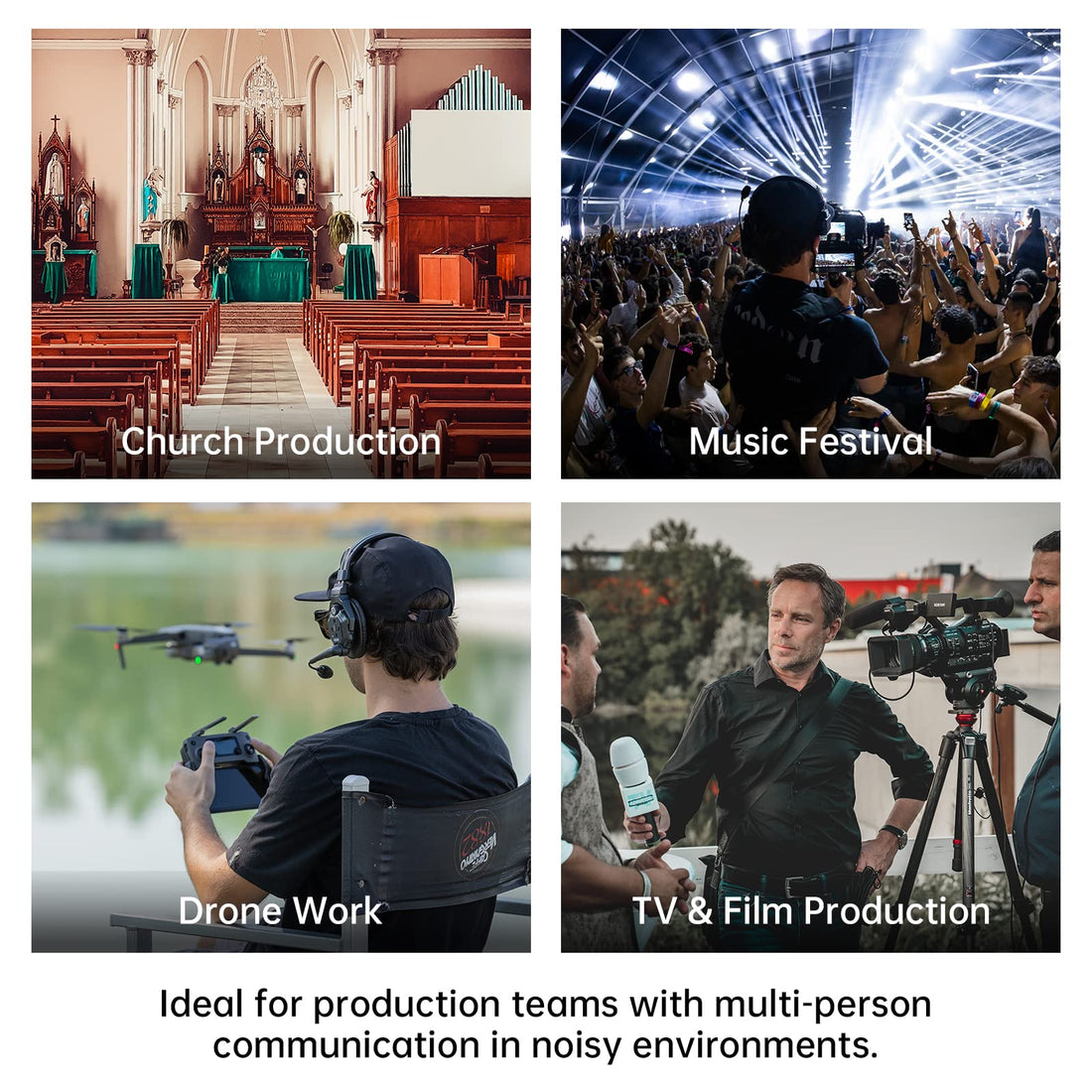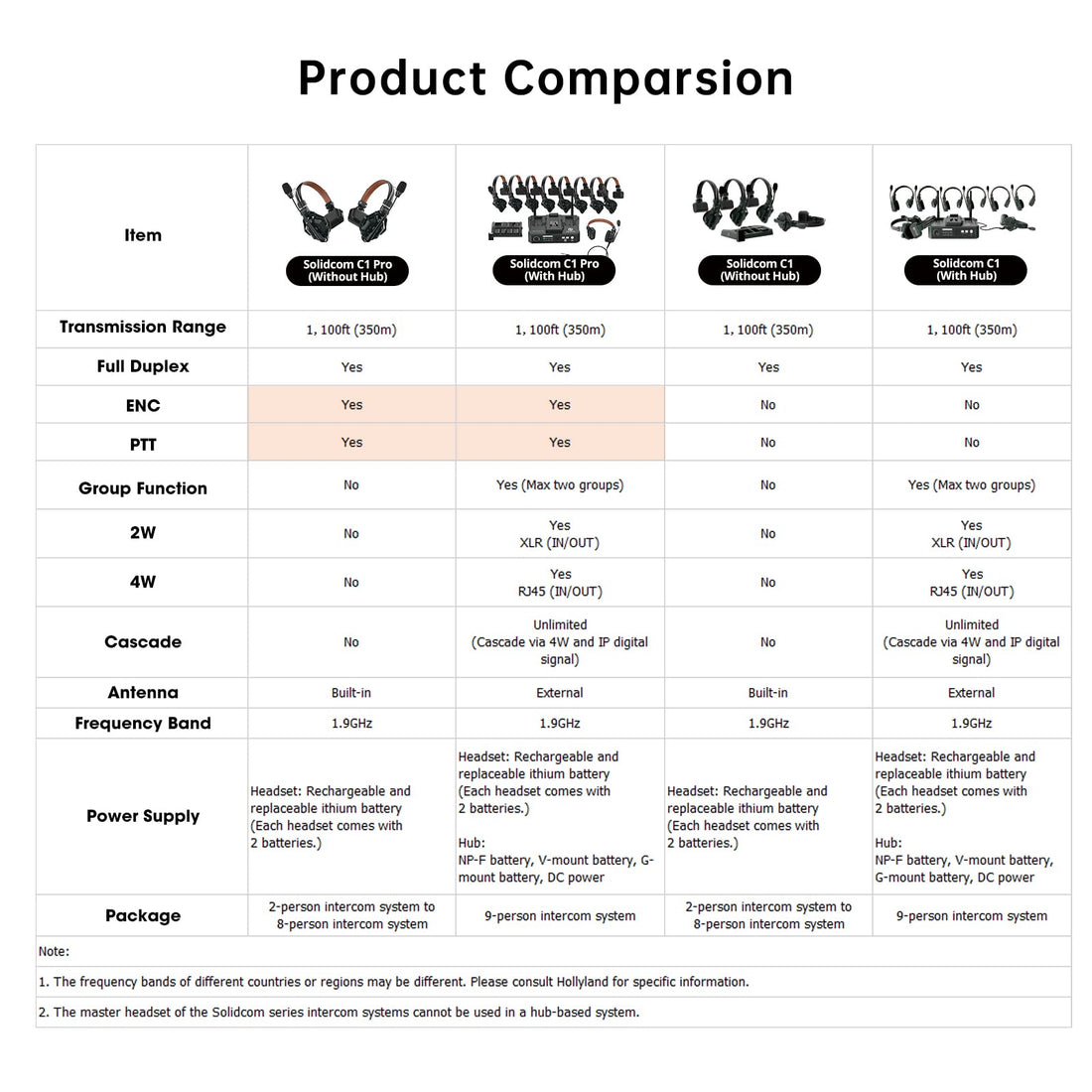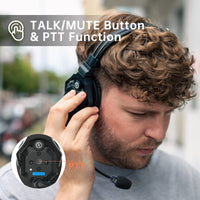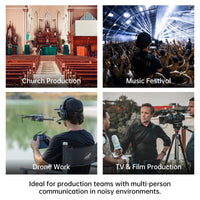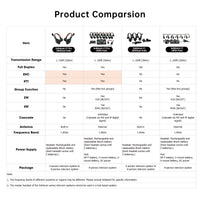 The Hollyland Solidcom C1 Pro is a professional wireless intercom system. It features an advanced Dual-Mic ENC, PTT function, wideband audio (150Hz–7kHz), and a 1,100ft (350m) reliable range. It is also DECT 6.0-enhanced for superior stability, ultra-long duration, and increased portability and durability. Ready to use out of the box, it is backward compatible with Solidcom C1.
1 Year Warranty

FedEx Expedited Delivery

7/24 Online Customer Service

Life-Time Technical Support
Key Features
Push-to-Talk Wireless Intercom: Beyond the Walkie-Talkie Experience
24-hour Long Duration: Each Headset comes with an Extra Battery-Never Run Out of Power
Active Environment Noise Cancellation
Up to 1100ft (350m) Transmission Range
Full Duplex Communication
Backward Compatible with the First Generation Solidcom C1
Solidcom C1 Pro
Next-Level Team Talk
1,100ft (350m) Full-Duplex ENC Wireless Intercom Headset System
Take a closer look
The Solidcom C1 Pro is a wireless intercom headset system that's lightweight and easy to use. It features dual-mic ENC technology, which eliminates environmental noise and makes communication clear even in loud environments. The system uses advanced DECT 6.0 technology and has a wideband audio range of 150Hz to 7kHz. It also offers reliable communication up to 1,100ft (350m).
Unparalleled Dual-Mic ENC
The Solidcom C1 Pro uses dual-mic ENC technology to capture clear sound in loud environments. Its main mic focuses on the speaker's voice range, while the secondary omnidirectional mic collects environmental noise samples. The advanced ENC algorithm processes the sound signal, cancelling out environmental noise and delivering crystal-clear sound quality.
150Hz–7kHz Wideband Audio with AEC
The Solidcom C1 Pro intercom system is capable of delivering authentic and clear sound, even in the most demanding production environments. Its premium Acoustic Echo Cancellation (AEC) function effectively removes unwanted echo within the frequency response range of 150Hz to 7kHz, promoting more efficient teamwork.
Robust Wind Noise Removal
The Solidcom C1 Pro is the solution for communication in noisy production environments. The Y5 felt paper serves as a wind filter and microphone cushion, ensuring peace of mind in noisy production environments.
Acoustic Design Reduces Noise to a Minimum
TALK/MUTE Button with the PTT Function
Note:

1. To switch between the TALK and MUTE modes, simply press the TALK/MUTE button. You can also switch between the two modes by rotating the mic boom up or down.

2. The push-to-talk (PTT) function enables you to temporarily activate talk mode, similar to a walkie-talkie, while still maintaining the full duplex communication feature. Simply hold down the button to talk and release it to return to MUTE mode.
Volume Button
+: Volume up
-: Volume down
A & B Button
In a non-hub system, the A button is used for pairing, while the B button does not function.
In a hub-based system, simply press the A or B button to switch to group A or B.
Mic Boom Indicator Light
Indicator light flashes: Not connected
Indicator light flashes quickly: Pairing
Red indicator light flashes twice: Low battery
Uncompromising Security & Stability with DECT 6.0
Solidcom C1 Pro uses DECT 6.0 technology to secure your communication from eavesdropping. Its dual-antenna design in the 1.9GHz band ensures stable and clear communication, allowing twice as many users on the channel.
Extended Usage Time & Additional Backup Batteries
Ultra-low power consumption
20% Reduced Compared to the First Generation