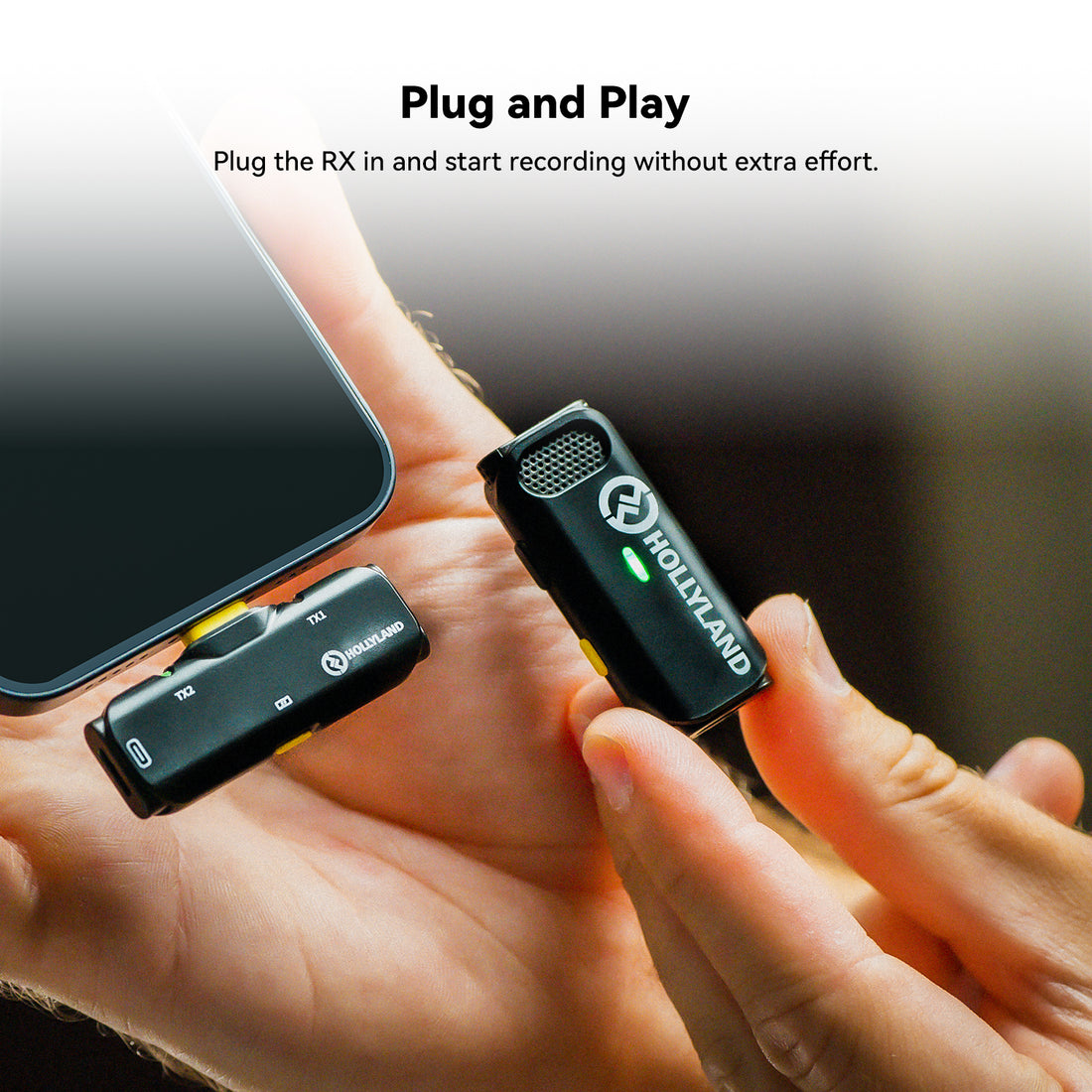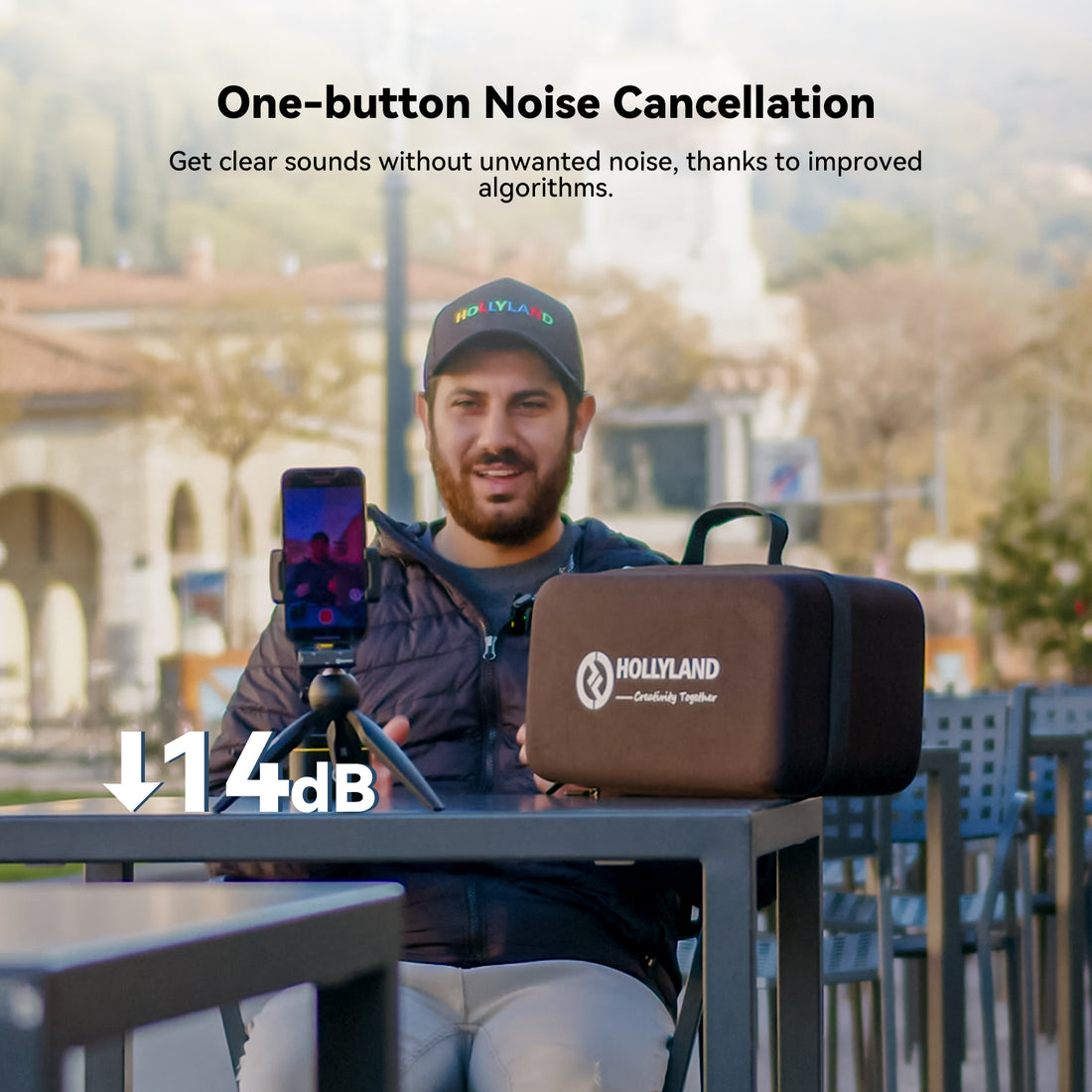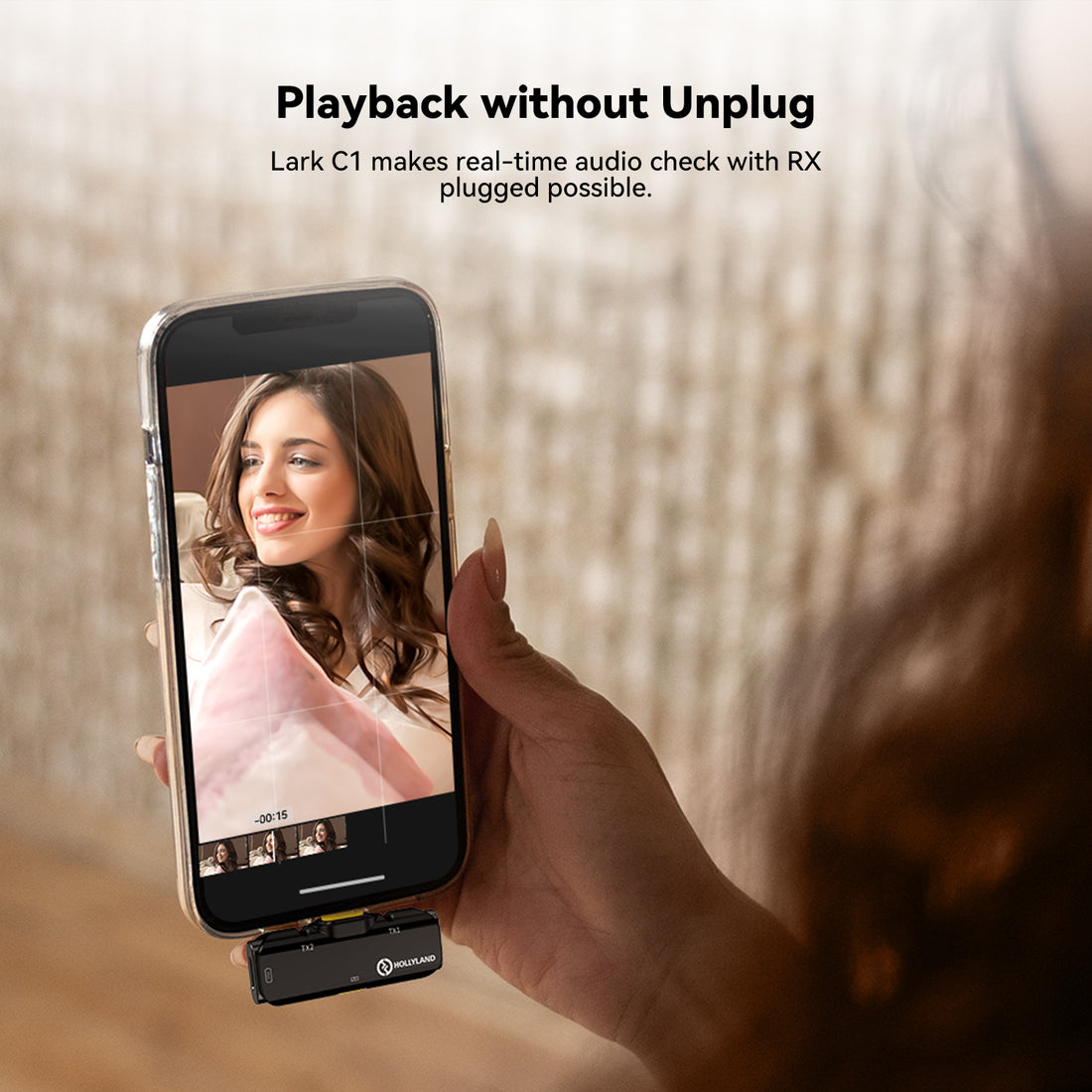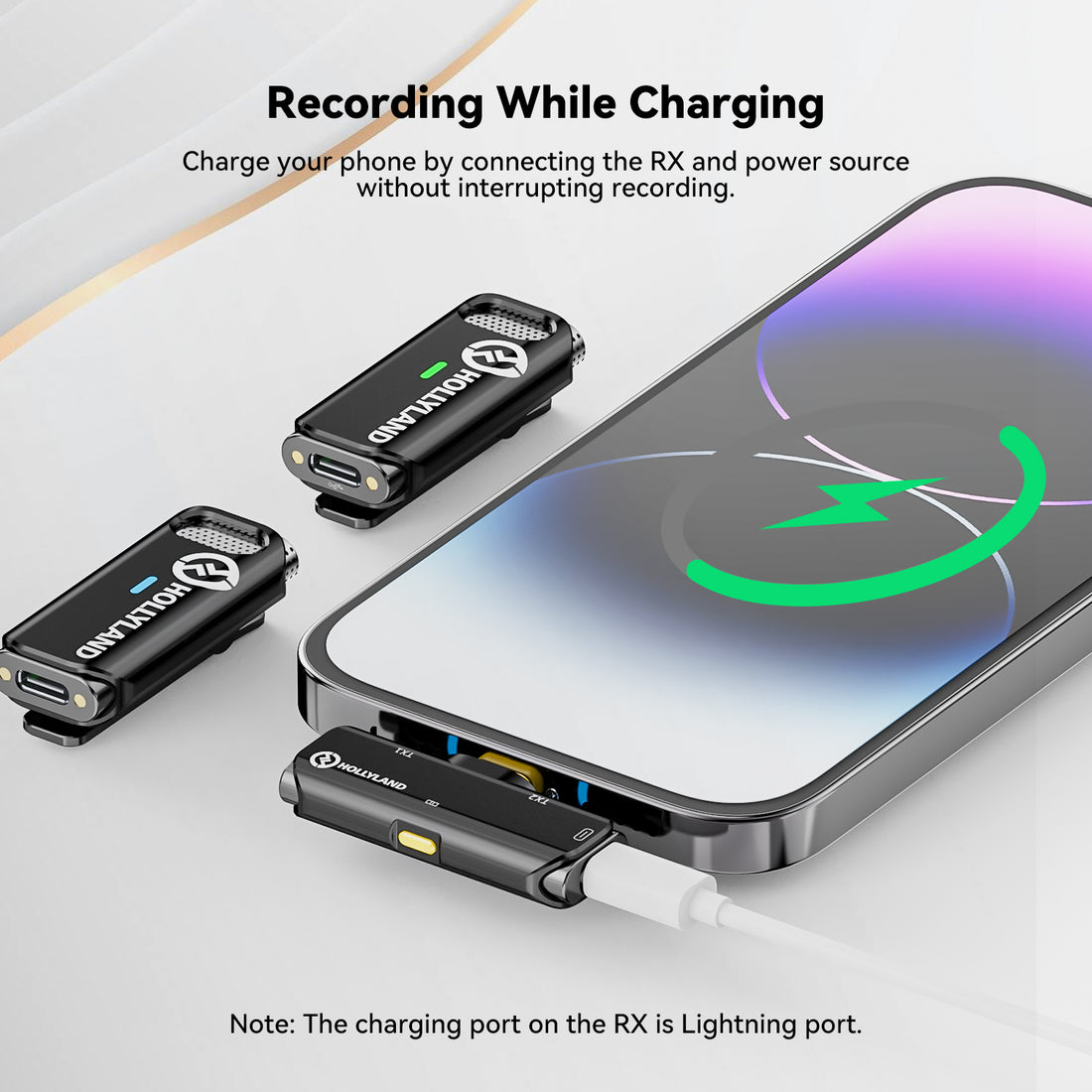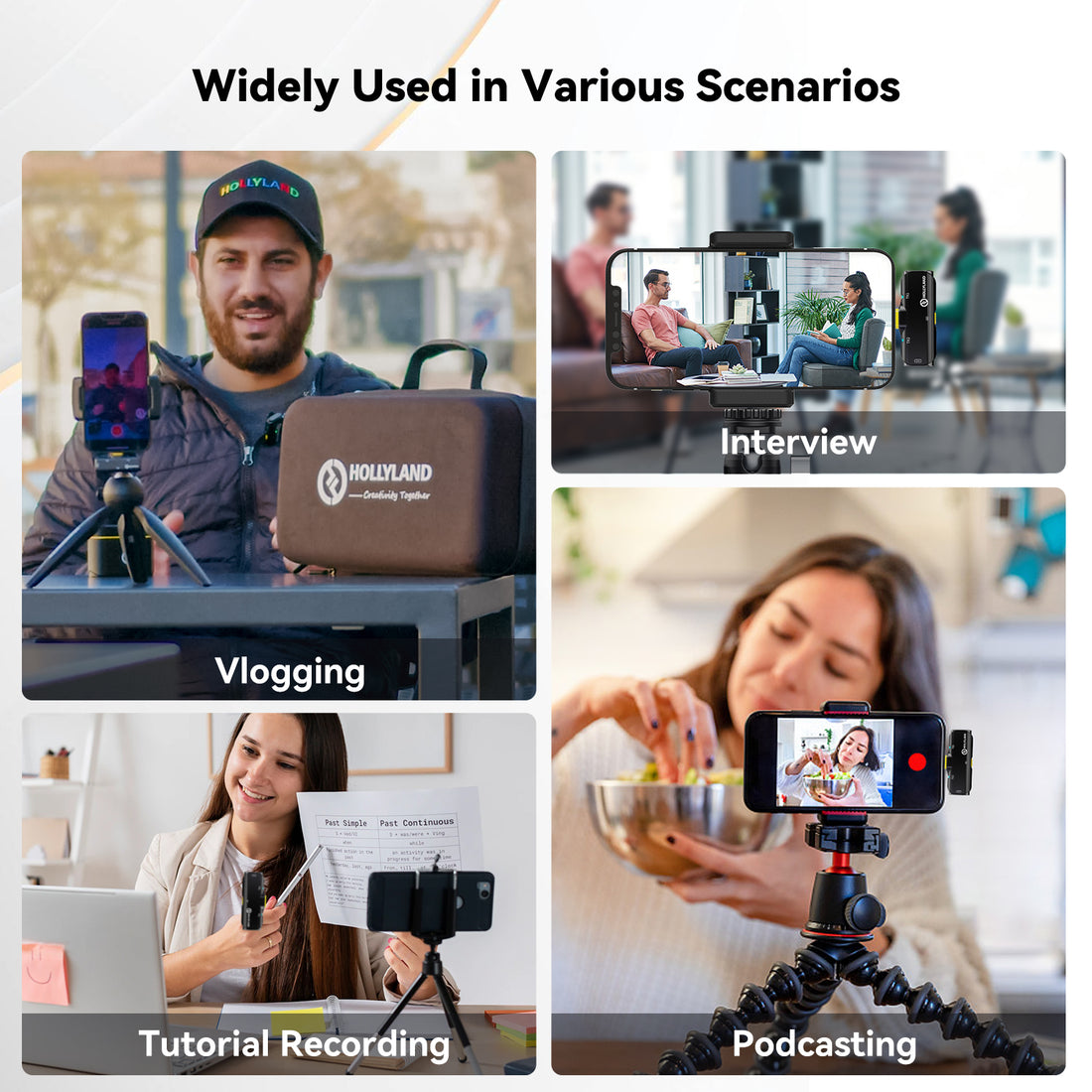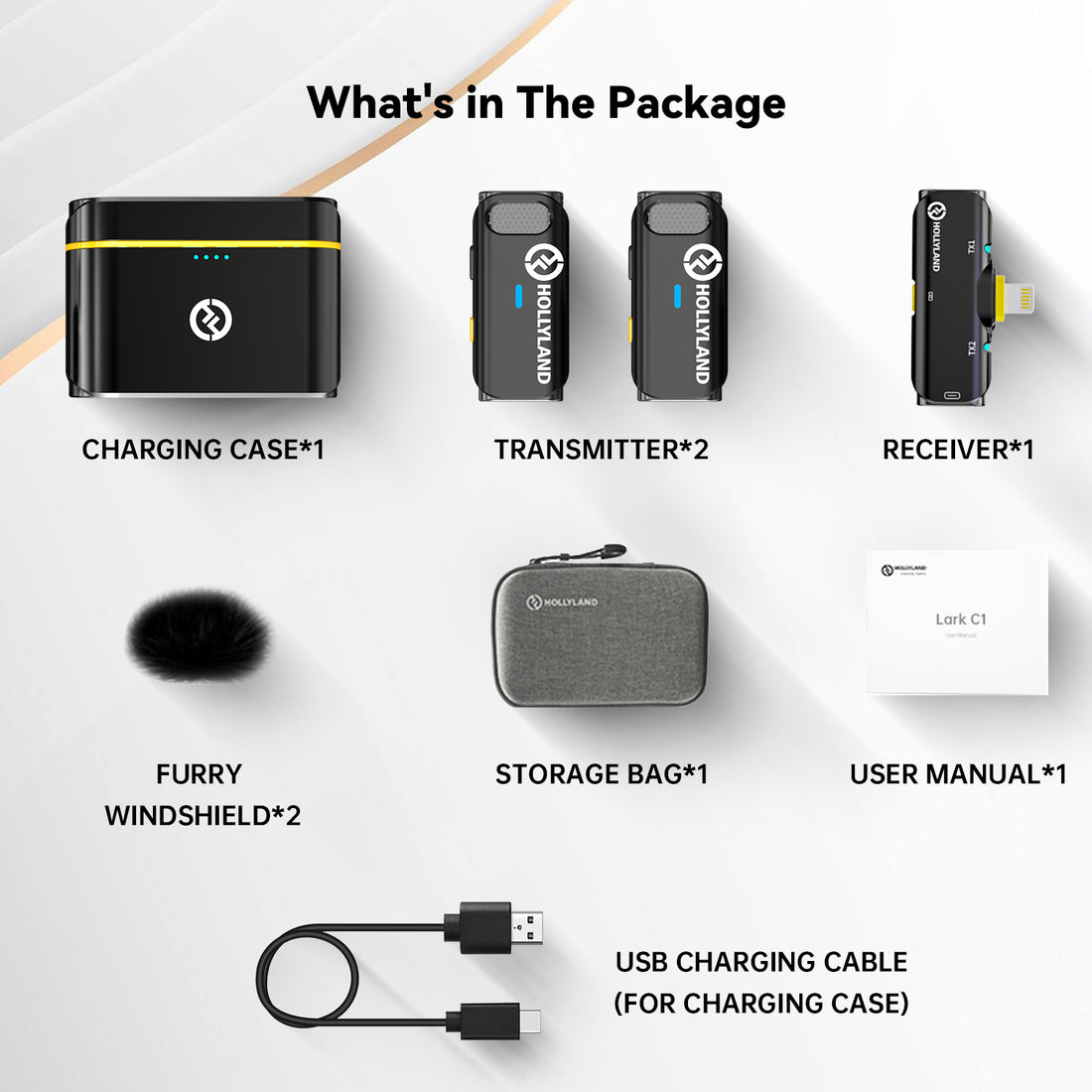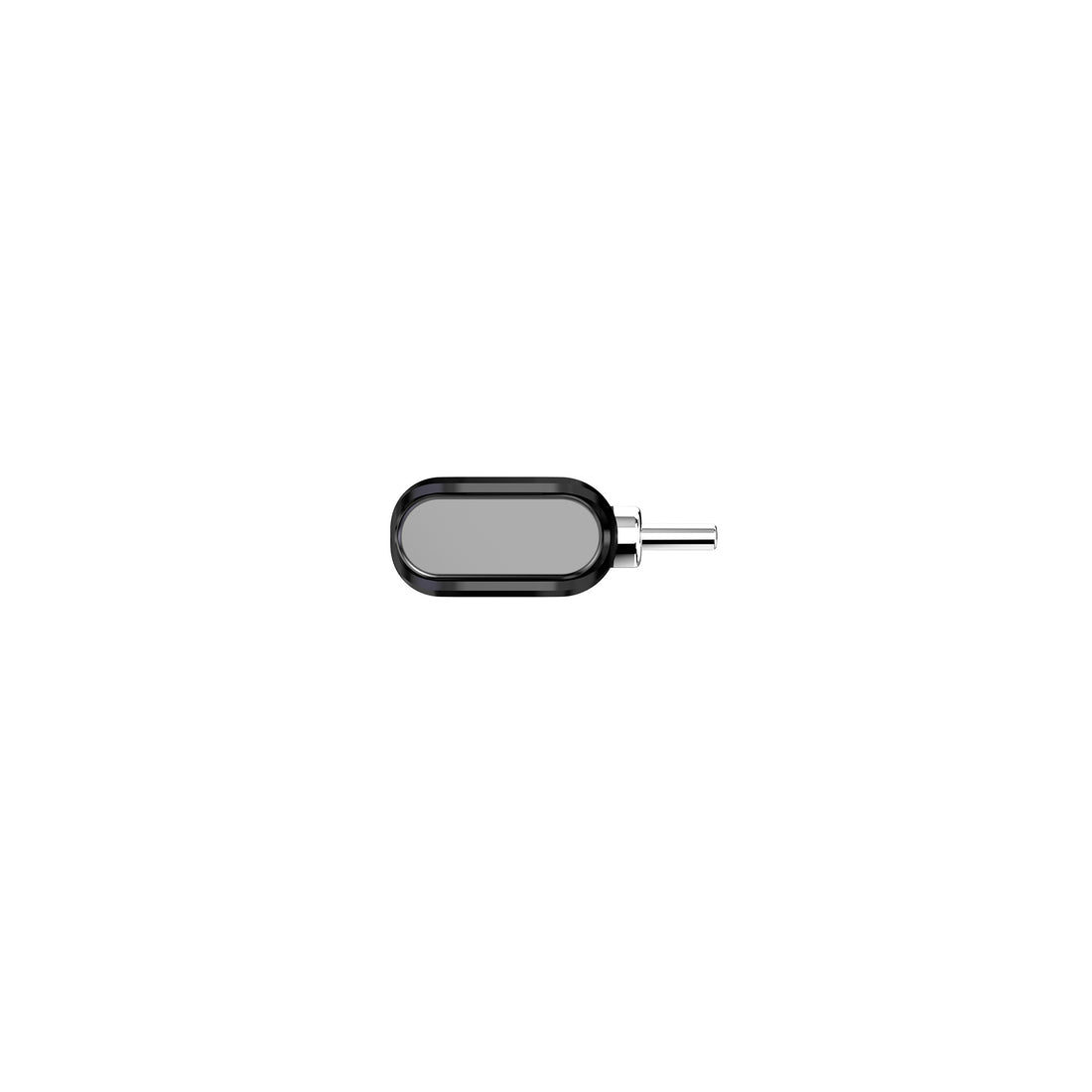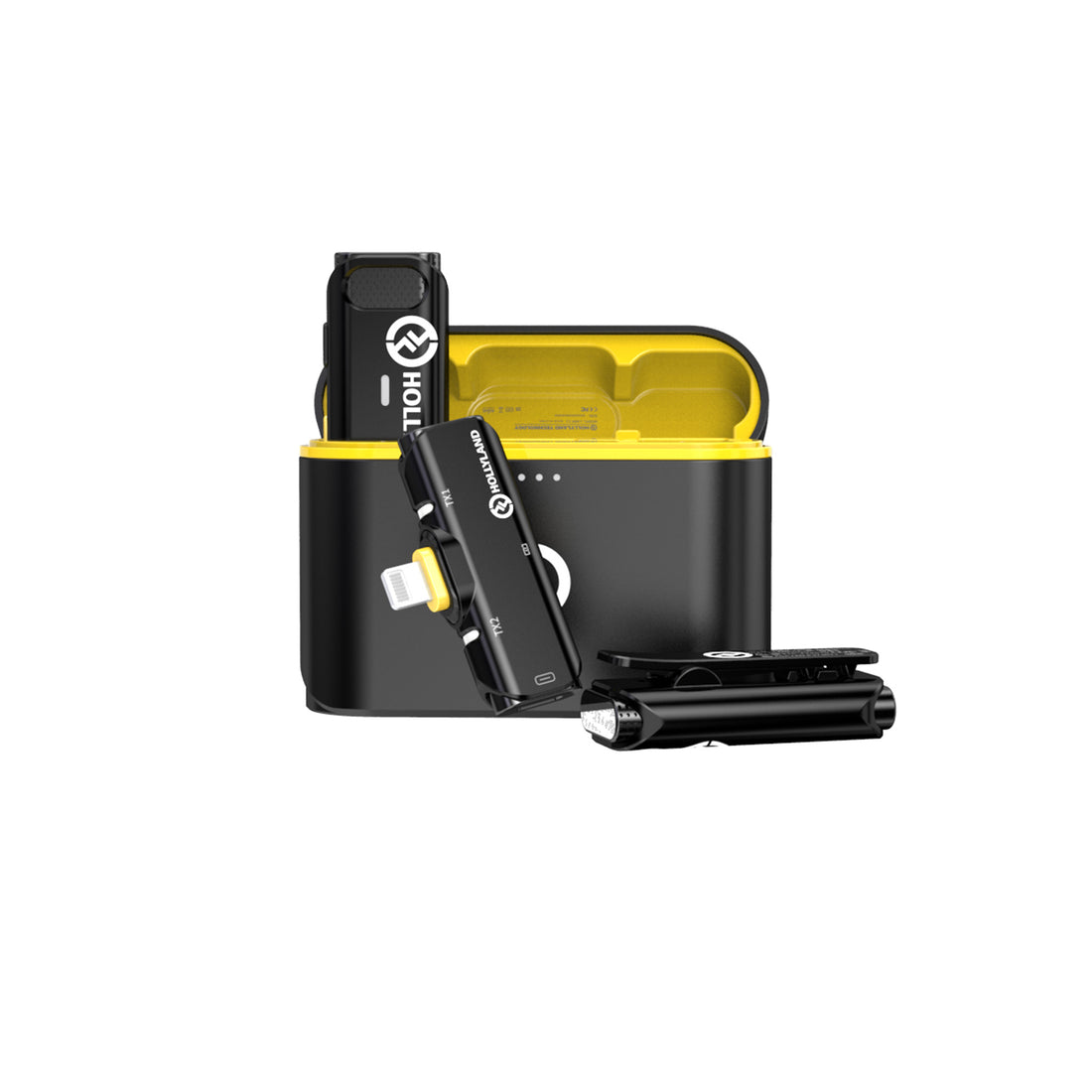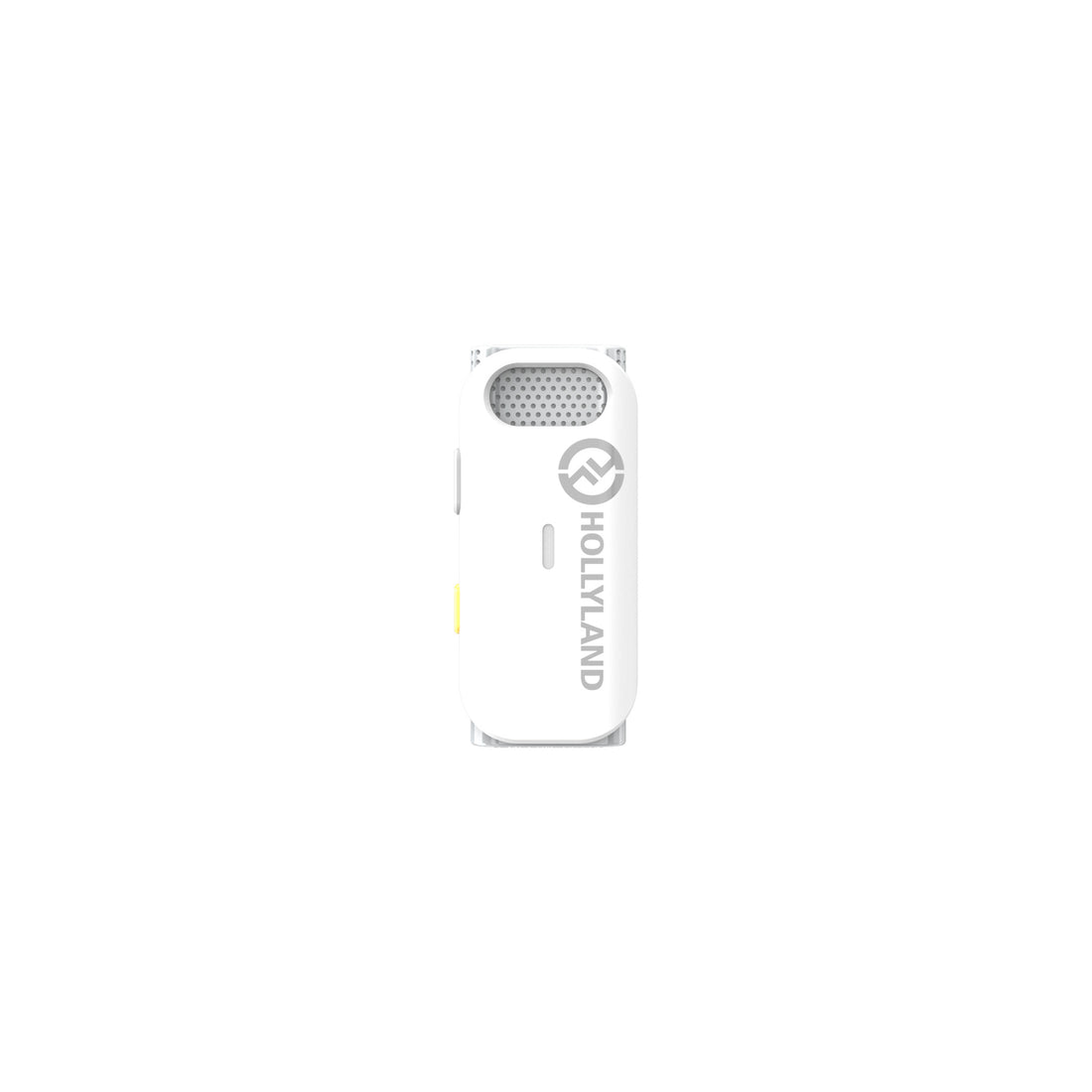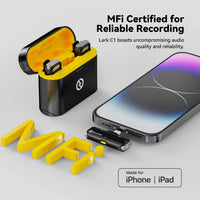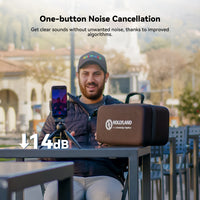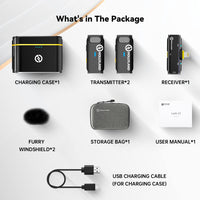 Plug and Play. Lark C1 is ready when out of the box, making it easy to use.
Usable While Charging. Both the TX and RX of Lark C1 are equipped with a Type C interface, you can power it up during use. No battery anxiety anymore.
Immediate Playback. Unlike similar products, you don't need to remove the plug from the phone to play the recorded audio through the speaker. Direct playback is available and helps to check the audio promptly.
Hi-Fi Sound Quality. The sampling rate of Lark C1 hits 48kHz. It keeps rich details of the audio. 16-bit depth provides a perfect dynamic range and better signal-to-noise ratio for video making.
With MFi Certification. MFi is the abbr. of made for iPhone&iPad. With this certification, the usage of Lark C1 won't affect the warranty of your iPhone. It'll be a reliable companion in your adventure of creation.
Smart Noise Cancellation. With Hollyland's latest wireless transmission technology, you can record crisp audio near or far away from the camera.
Ultra-long Duration of 32 Hours. Plus the battery of the charging case, the whole system can work for 32 hours. When fully charged, each transmitter works continuously for 8 hours, covering a full-day recording.
650ft (200m) LOS Range. With Hollyland's latest wireless transmission technology, you can record crisp audio near or far away from the camera.

Advanced In-App Operation. 

Hollyland designed the 'LarkSound' app allowing flexible control over noise-canceling level and input audio volume. The dynamic change of the volume level and the battery status can be checked at a glance.
Lark C1 is an ultra-compact premium wireless lavalier microphone, ideal for audio recording on your mobile devices without limitations.
Take a closer look
With a wide range of simplified operations and an ultra-long duration of 32 hours, the Lark C1 delivers an unparalleled, all-day recording experience. Featuring our advanced sound processing technologies and the MFi-certified Lightning interface on the RX, the Lark C1 is perfect for you to easily capture crisp audio with uncompromising quality at distances of up to 650ft (200m).
A Breadth of Simplified Operations
Plug and Play
The Lark C1 is a feature-packed wireless microphone system that is ready for use out of charging case. Untangle your audio recording workflow with its RX plug and play configuration.
Simultaneous Recording and Charging
Both the TX and RX are active while charging. The RX can be connected to a power source to charge your phone during operation, delivering an uninterrupted recording experience.
Speaker Play with RX Plugged
The Lark C1 achieves real-time audio playback on your phone speaker without the need to unplug the RX, achieving an immediate audio quality check.
*Note: This function is disabled by default. You can enable it in the LarkSound app.
So Many Ways to Work.
Recording Modes Selected on Demand: Mono, Stereo, and Safety soundtrack modes, with their own advantages, available for creators of different needs.
Mono TrackMono mode for 1-person vlogging, live broadcasting, etc.
Stereo TrackStereo mode for 2-person vlogging, interviews, etc
Safety TrackSafety mode for outdoor shootings when audio-popping preventive measure is needed.
Hi-Fi Sound Capture
Featuring a sample rate and bit depth of 48 kHz and 16 bits, the Lark C1 captures sounds with incredibly rich details from all directions across wide frequencies ranging from 20 Hz to 20 kHz, delivering Hi-Fi sound quality. Designed with the advanced audio processing algorithm, the Lark C1 delivers crystal-clear digital audio with background noises removed.
*Note:
1.The iOS edition is certified with MFi by Apple. The Lark C1 boasts uncompromising quality and reliability, and won't affect the warranty of your iPhone, or iPad using Lightning port. You can find our Lark C1 MFi certification here.
2. Some editions of iPad are with Type-C charge ports, but not all of them are supported by Lark C1. Please check the Android version compatibility list. If the iPad model is on the list, you can use it with the Android version Lark C1, namely the version with a Type-C plug
iOS version
Android version
One-button Noise Cancellation
Improved acoustic algorithms help Lark C1's built-in active noise cancellation block out unwanted ambient noises and offer clear sounds, allowing you to record your adventure in a wide range of applications, even in the most demanding recording scenarios.
Ultra-compact Size & Ultra-long Duration of 32 Hours
The entire Lark C1 system is ultra-compact and lightweight. This unique form factor allows you to inconspicuously clip the TX on your cloth and easily plug the RX into your phone. The Lark C1 Duo features an ultra-long duration of 32 hours for the two TXs when the charging case is fully charged, with each TX operating for 8 hours each time, providing a full-day audio recording to keep up with your content creation needs.
Wireless LOS Range of Up to 650ft (200m)
Using Hollyland's latest wireless transmission technology, the Lark C1 is capable of recording crisp audio at a wireless range of up to 650ft (200m) with an incredibly low latency of 0.02s. With advanced frequency hopping technology, the Lark C1 automatically switches to a clear channel, ensuring a robust audio recording.
Advanced In-App Operations
The LarkSound app offers multiple advanced operation options to enhance your recording experience with the Lark C1. Using this powerful app allows you to view the TX battery percentage, adjust the noise cancellation level, perform an upgrade, or control the volume. The mic status is clear at a glance.
Simple and Sleek, with the Black Color Option
The Lark C1 is designed with optimized curved edge ergonomics, a matte UV-painted surface, and an enhanced interface buffer design, making it more comfortable to wear and more durable. The Lark C1 in the Android version is available in black for easy concealment for virtually any placement on clothing.