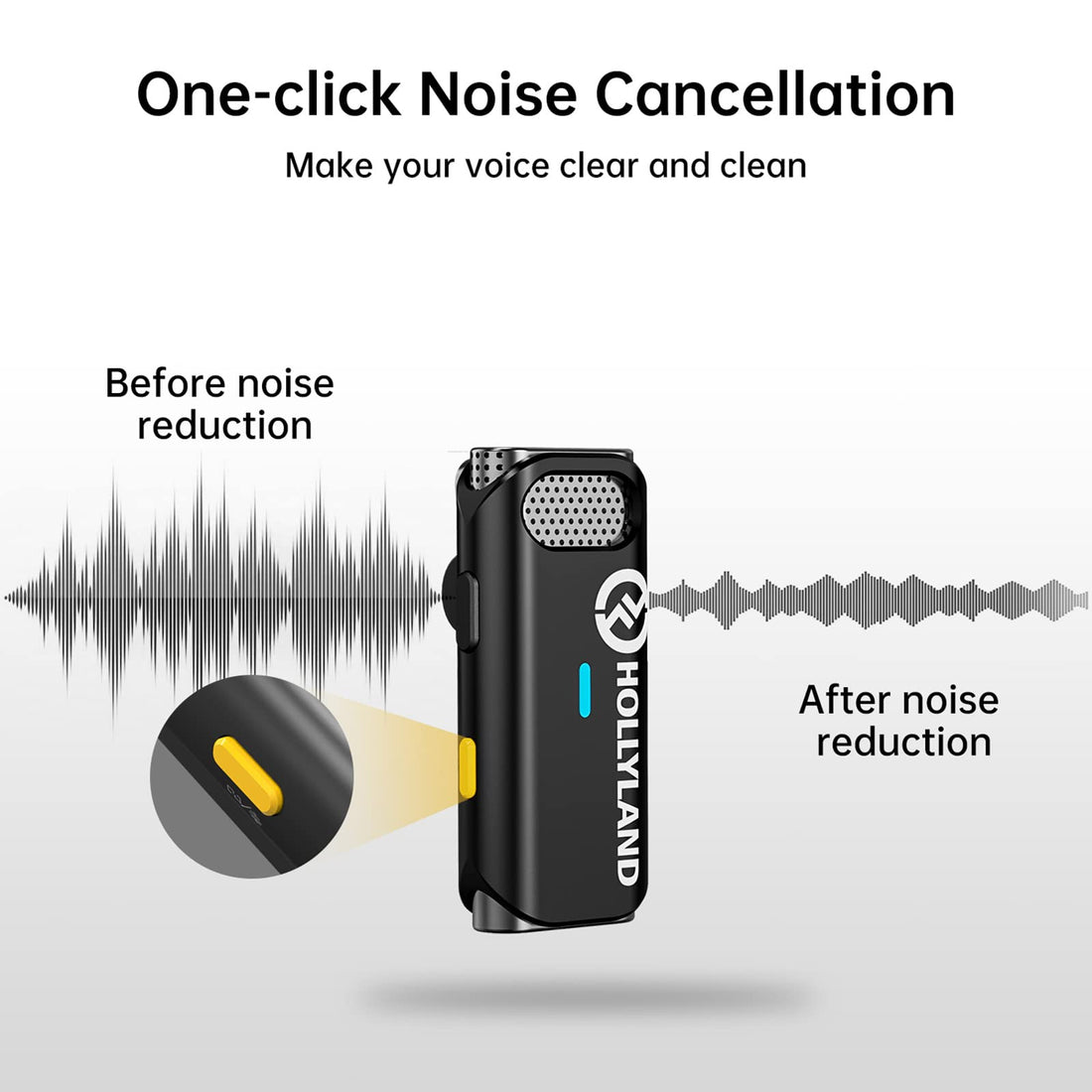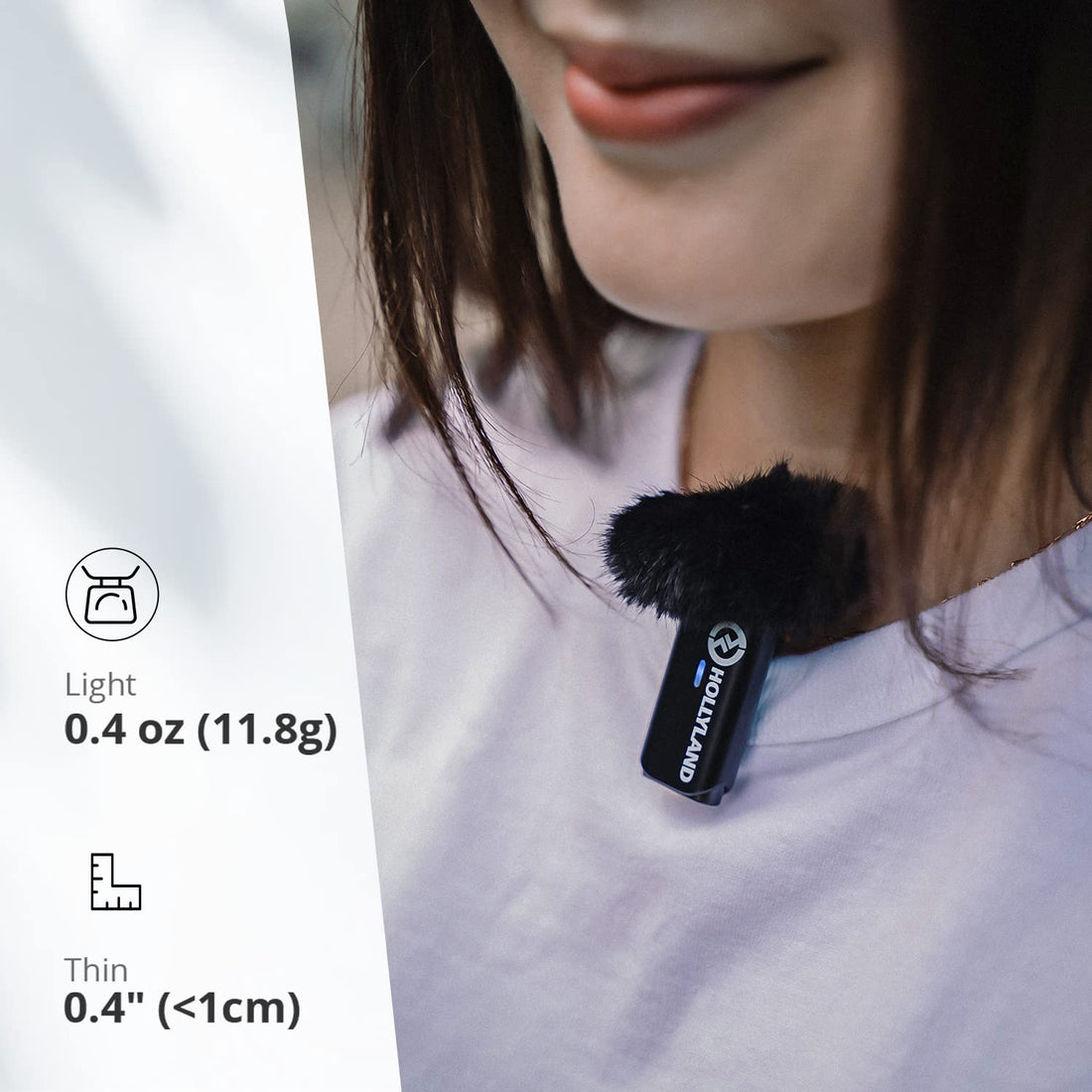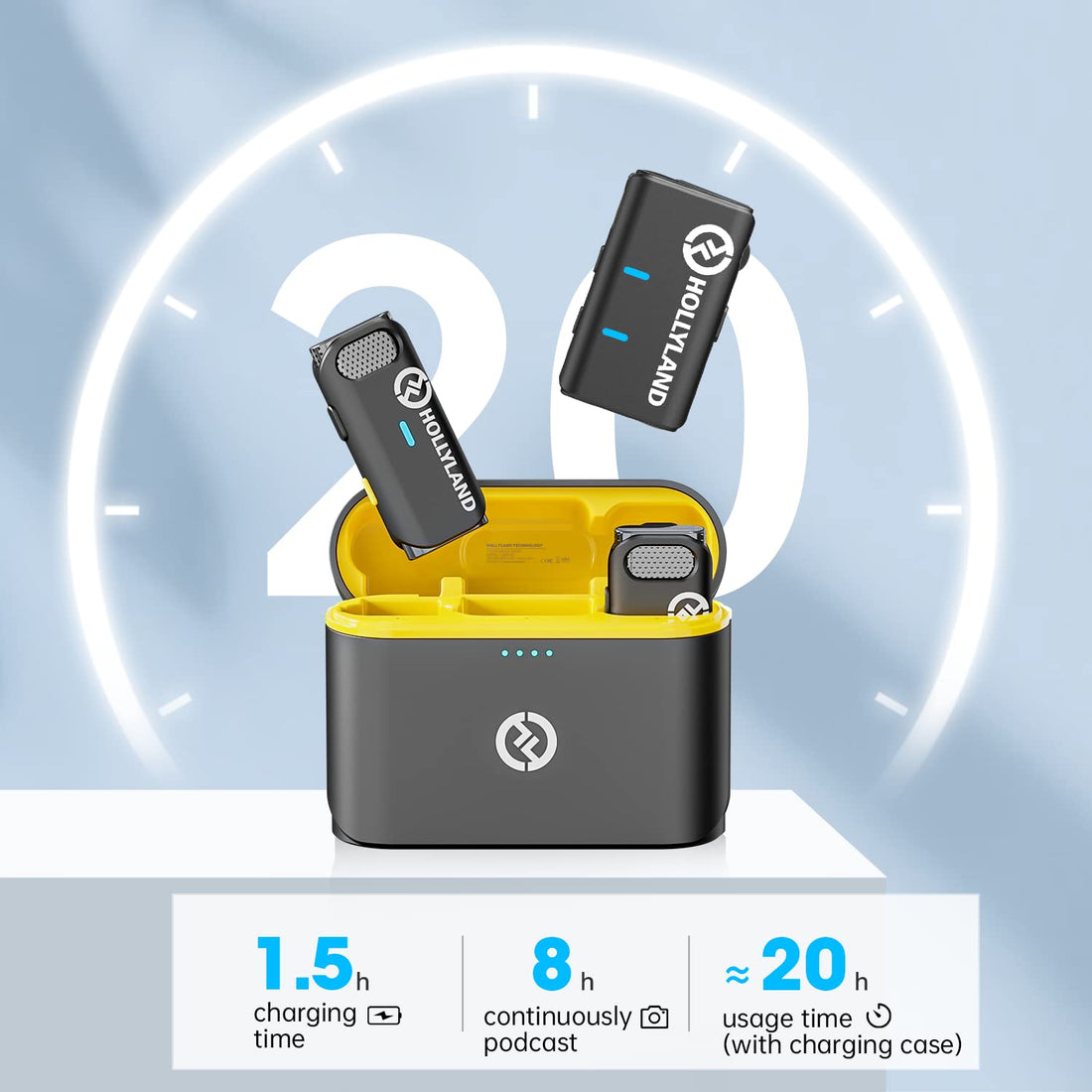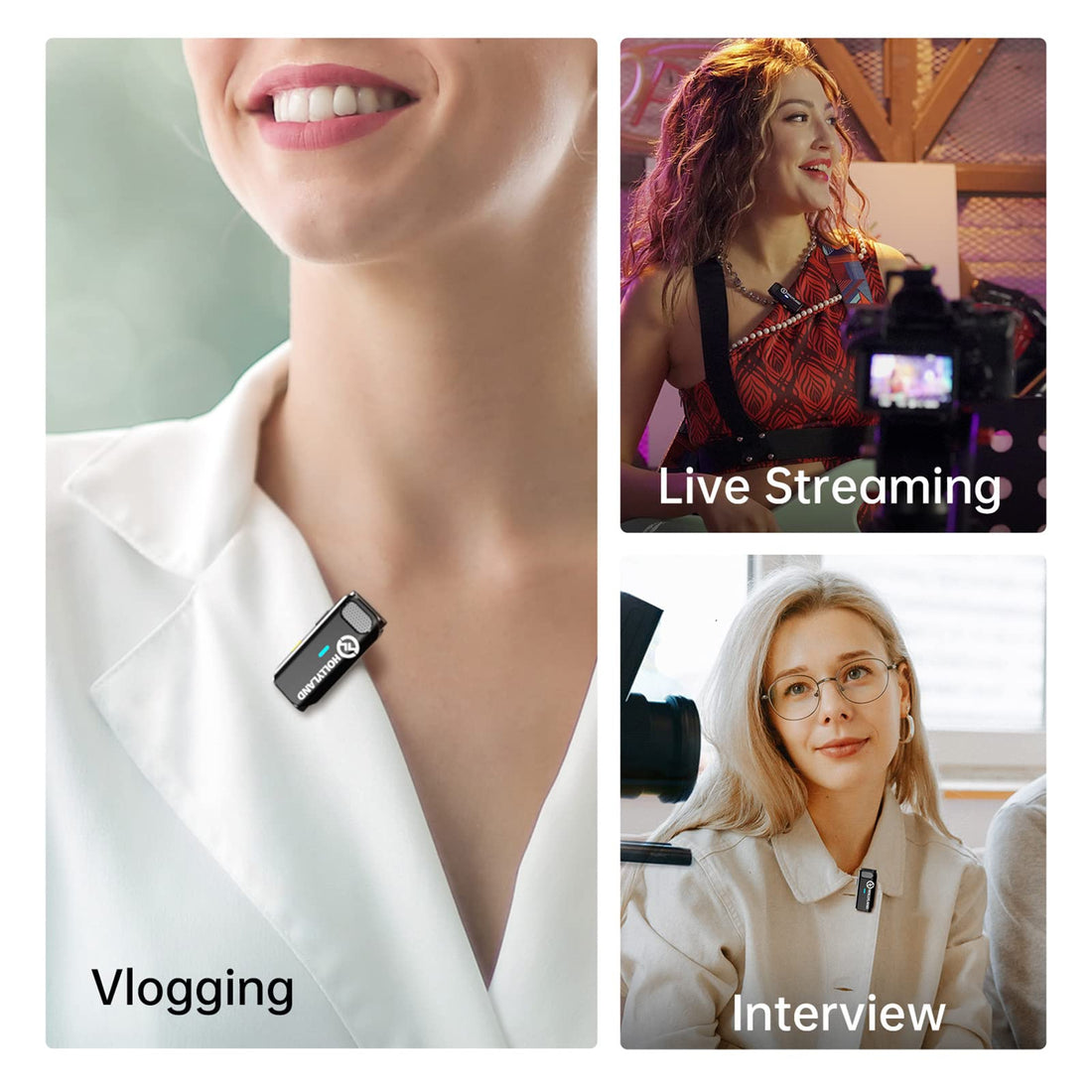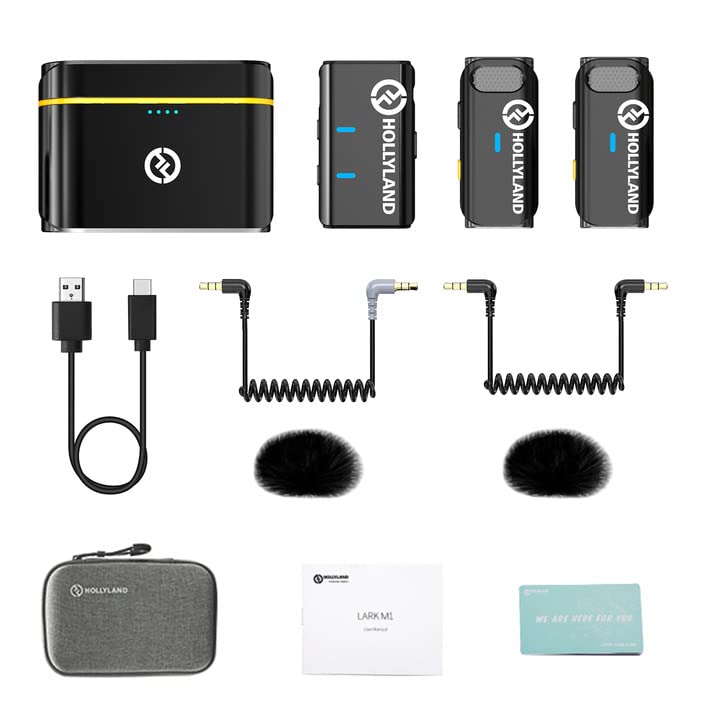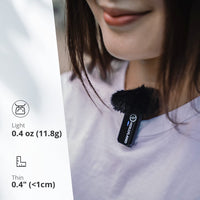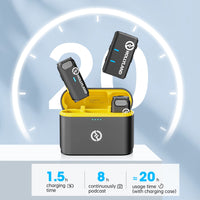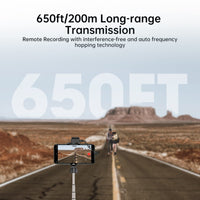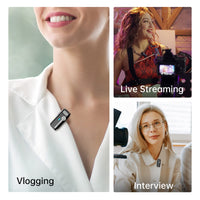 HearClear Noise Cancellation

Charge & Store Two-in-One

Easy to Use Plug and Play Design

Tiny & Light Design

Hi-Fi Sound Quality

Stable Connection

650ft (200m) Transmission (LOS)

Wide Compatibility
Take a closer look
The Lark M1 wireless lavalier microphone delivers omnidirectional sounds in excellent detailed quality in a sleek and compact body. Designed for YouTubers, vloggers, live streamers, or anyone who cares about high-quality audio for videos.
One-click HearClear Noise Cancellation
With all scenarios considered, the smart HearClear noise cancellation feature is designed with a switch.
Its cutting-edge DSP, and revolutionary noise cancellation algorithm deliver high-performance recording quality in virtually any recording environment. You can count on its advanced HearClear feature that filters out surrounding ambient noise for clear voice recordings. By turning this feature off, it provides a richer audio ambience for a real-life effect.
Ultra-Mini Charging & Storage Two-in-One Design
The M1 is truly compact weighing in at only 0.4 oz (11.8g) and a mere 0.4" (<1cm) in thickness. This compact mic is light enough to snap on virtually anyone's collar. The charging case is designed for both charging & storing of two transmitters and the receiver for optimum use duration and portability.
3-Level Volume Preset
The setting is made easy and quick with a simple High-Mid-Low volume preset. Choose the volume level according to the actual recording environment or, in some cases, the sound effect you desire.
HiFi Sound Quality, Rich Audio Details
Adopting LC3 Codec technology,Lark M1 has an enhanced sampling rate of up to 48kHz/16 bit so its omnidirectional mic is able to record vocal range sounds with incredibly rich details.
650ft (200m) Long Wireless Distance
Easily achieve a professional uninterrupted recording result with the M1's interference-free open space distances of up to 200m (LOS - lab test results) and its exclusive auto frequency hopping technology.
Simple and Sleek, Clip It the Way You Like
The M1's curved edge ergonomics and matte UV-painted surface make it comfortable to wear and its acoustic performance is optimized by a sleek metal mesh textured skin.
So Many Ways to Work.
Recording Modes Selected on Demand: Mono, Stereo, and Safety soundtrack modes, with their own advantages, available for creators of different needs.
Mono TrackMono mode for 1-person vlogging, live broadcasting, etc.
Stereo TrackStereo mode for 2-person vlogging, interviews, etc
Safety TrackSafety mode for outdoor shootings when audio-popping preventive measure is needed.
Wide Compatibility
Four cables for users to choose from according to the required device:
TRS to TRS
(For Cameras)
TRS to TRRS
(For devices with a 3.5mm port)
Optional TRS to USB-C
(For Android/iPads)
Optional TRS to lightning Cable
(For iPhones)
Let Lark M1 brings you a whole new recording experience with the perfect combination of technology and design