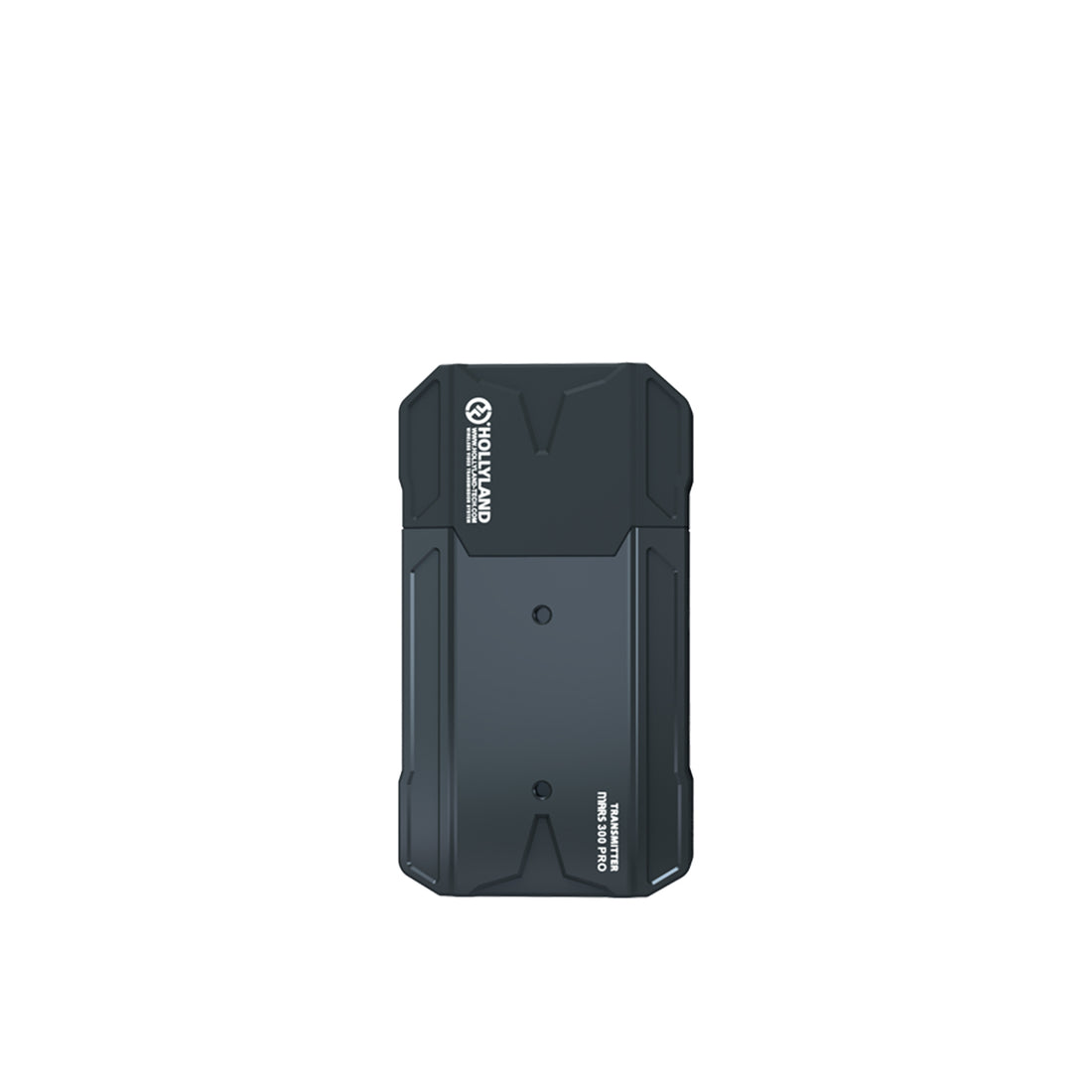 Transmits up to 2160x1080/60p HDMI video at 6-8Mbps bitrate
300' LOS transmission to receiver, 200' LOS to APP
Real-time app monitoring
Transmit to one receiver and two apps, or to three APPs
HDMI input and loop-out on transmitter
Dual HDMI outputs on receiver
Power via L-series battery or USB Type-C input
1/4"-20 mounting threads
The new Hollyland MARS 300 PRO wireless video transmitter and receiver systems for HDMI video signals
Take a closer look
Mars 300 PRO's transmitter provides a single HDMI input plus an HDMI loop-out for viewing on an on-board monitor. The receiver provides two HDMI outputs. The transmitter features line-of-sight transmission up to 400' to the receiver and up to 300' to a Wi-Fi app. The services it provides are tailor-made for small and medium-sized production teams.
External Antenna with Reinforced Signal Strength
Featuring an external antenna design, the MARS 300 PRO provides excellent signal stability for smooth video transmission. The unit is compact and sleek for easy storing and setup with a front mounting interface.
Broader Coverage, Less Latency
The 300ft (120m) transmission distance supports a larger working range. The 0.1s ultra-low latency ensures instant transmission, allowing your team crew to collaborate more efficiently.
One-for-All Thumbwheel Switch
The integrated thumwheel switch allows easy menu navigation and settings configuration by turning and pressing. This eliminates complicated button design for a more friendly and intuitive control experience.
More Options for Power Supply
The MARS 300 PRO can be charged with a portable power bank via USB Type-C port, DC adapter or NP-F battery, whichever comes as handy on set.
Dual HDMI Ports and A Loopout for Convenient Monitoring
Two HDMI ports are available on both the receiver and transmitter for more device connections.One of the HDMI ports on the transmitter is a loopout port, supporting direct video output from the camera to a monitor offering the cameraman a clearer view of the shots.
All Key Info at A Glance
The high-definition side OLED keeps you informed of the device status at a glance. See signal strength, remaining battery power, and atvice signal channel, whether vertically or horizontally installed.
Turn Your Phone into A Multifunctional Monitor
Easily monitor your team's collaborative efforts with the HOLLYVIEW APP on your mobile device. In addition, the app supports control functions including 3D LUTs, focus peaking, zebra pattern, and zooming.
Quick & Easy Firmware Upgrade via App
Keep your system up-to-date to ensure best device performance with firmware upgrade directly through the HOLLYVIEW APP. It's all that easy.